---
Stories on the Planet: Jewelry by Maeda Asagi at the Morikami Museum and Japanese Gardens
November 4, 2023 – April 7, 2024
---
Wear a Dream, a City, a Story,
a Train, a Carousel…
Maeda Asagi is a passionate metalsmith, meticulously constructing miniature sculptures that are also jewelry. Fashioned from wood, plexi, resin, enamel, silver, gold, semiprecious and precious stones, the work is engraved and enameled by the artist with thoughtful narratives about family and society.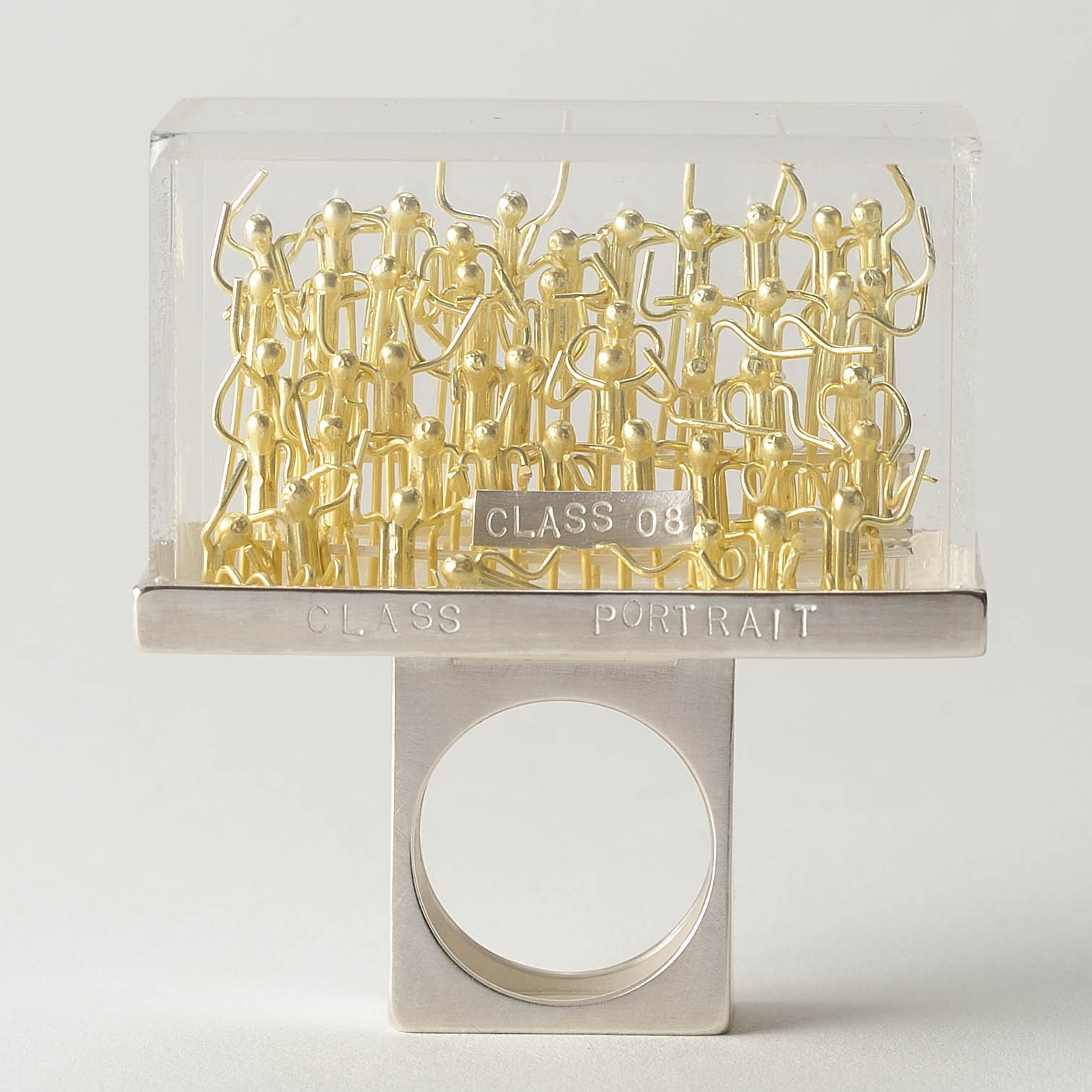 Maeda cleverly creates interior and exterior spaces with plexi for her stories, fabricating tableaus and often embellishing them with pearls and gemstones. Her intricately formed figures of gold and silver wire include swimmers, bicyclists, musicians, people reading, hugging, dancing, dining and generally "living it up", all going about their daily lives. Remarkably, all of these scenes portray a wide range of emotions— sorrow, happiness, jubilation— that the viewer might not expect in something so small. Our feelings are touched by Maeda's brilliant vignettes.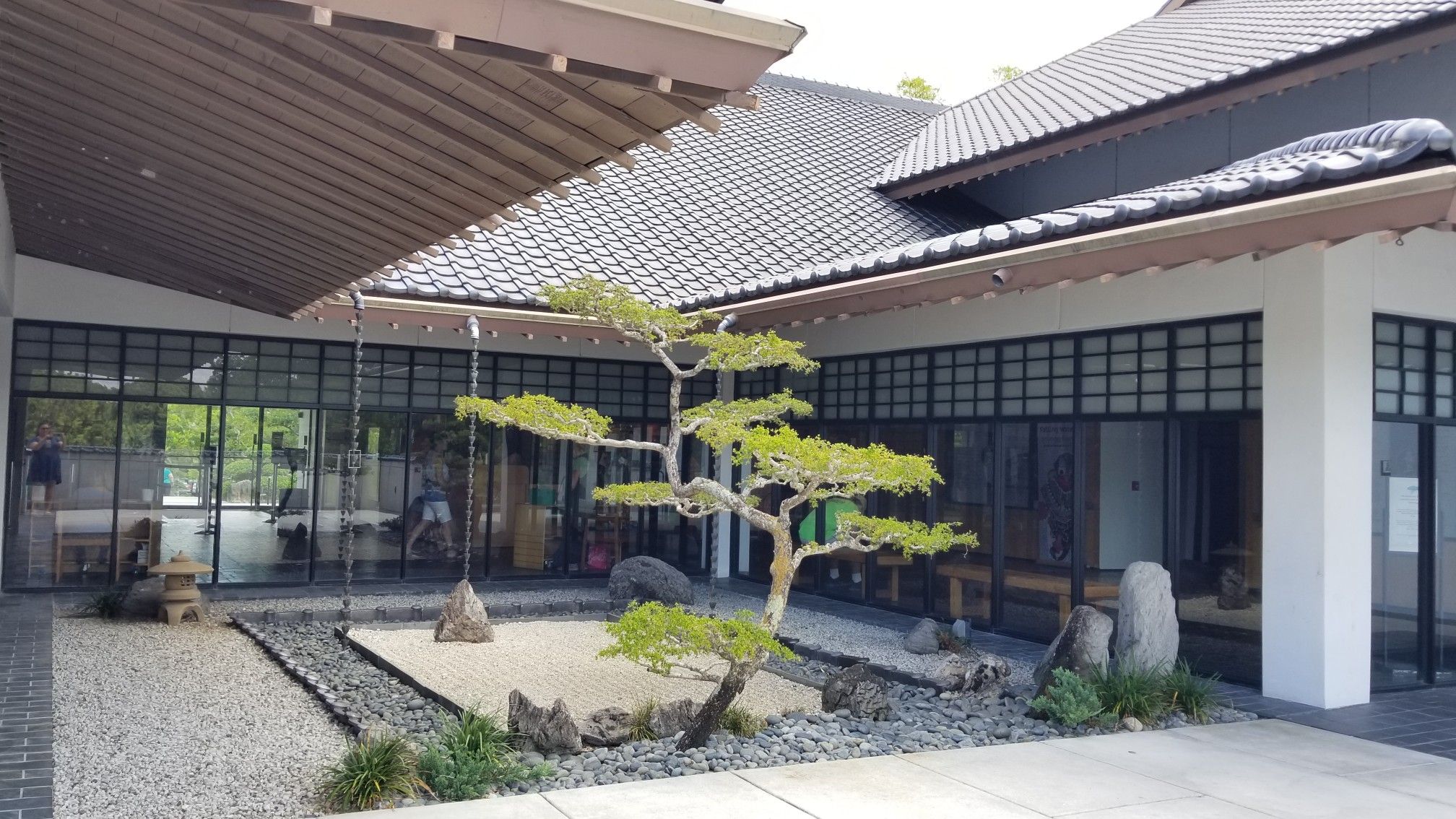 It is a great privilege to present a broad selection of Maeda Asagi's unique work and vision to the general public within the beautiful surroundings of the Morikami Museum and Japanese Gardens (left).
We are grateful to the many lenders who came on board: Joan Borinstein, Sharon Berman, Luisa Guembes Buchanan, Michele Cohen, Tamami Endo, Marion Fulk, The Olnick Spanu Collection, Karen Rotenberg, and Hana Sasaki.
A special thank you to Christine Carton for being the impetus for this vibrant exhibition,Stories of the Planet: Jewelry by Maeda Asagi, along with the stellar staff at the Morikami Museum.
Finally, thank you to Maeda Asagi for sharing and masterfully transforming her stories of the world into thoughtful, wearable works of art, with imagination, joy and wit.
Libby and JoAnne Cooper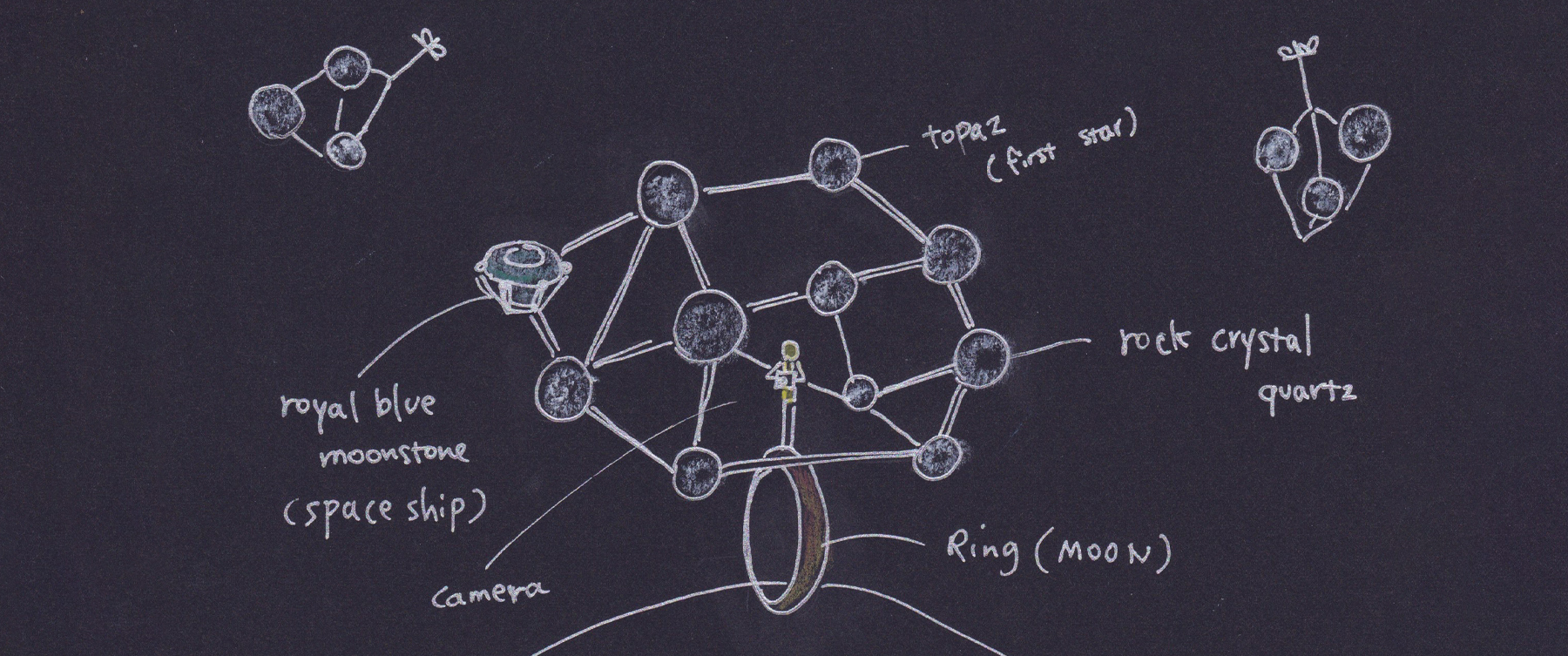 The Sketch Project – Non-fiction Jewelry
To coincide with her exhibition at the Morikami Museum and Japanese Gardens, Maeda Asagi is working on a special project, creating "Non-fiction jewelry" based on the stories, memories and experiences of clients. For more information about this special project, please click here.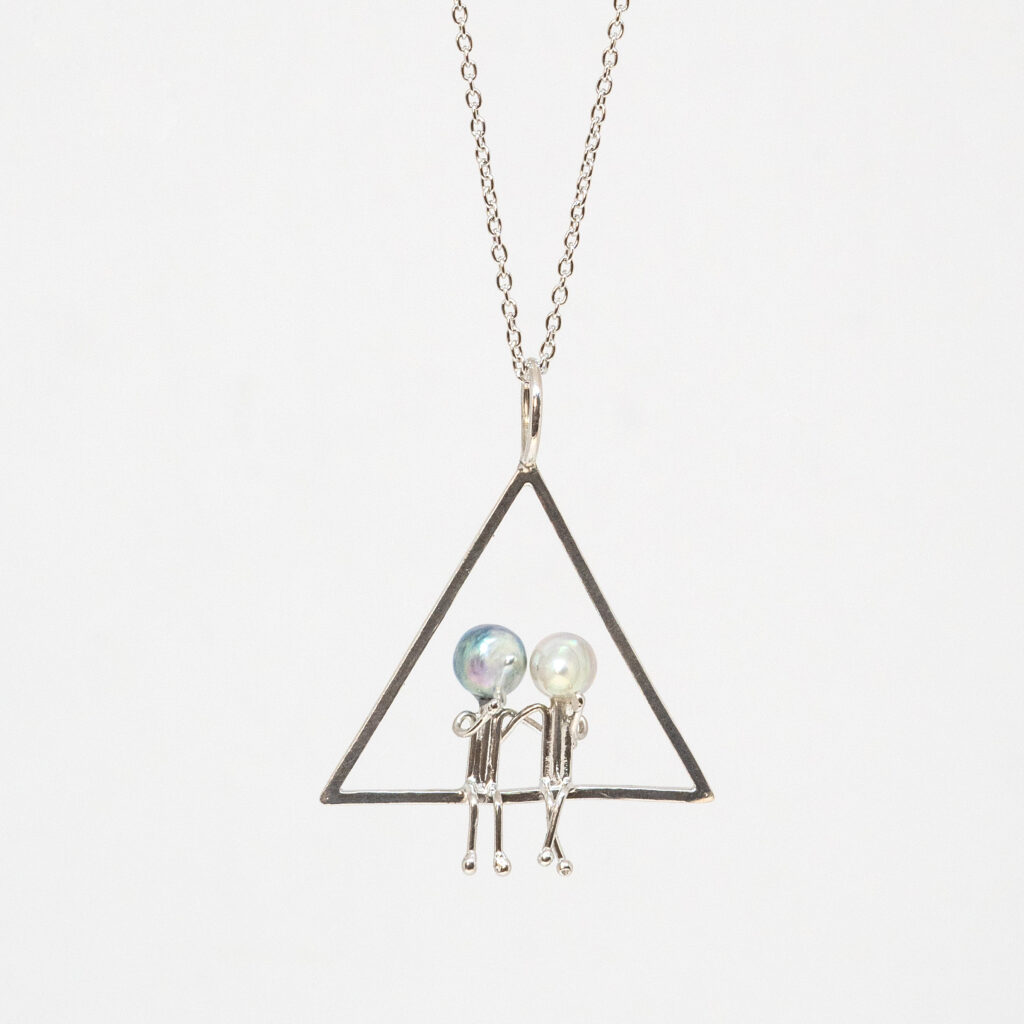 This exhibition is presented by the Morikami Museum, organized by Mobilia Gallery and with support from Henri & Tomoye Takahashi Charitable Foundation.
View jewels by Maeda Asagi currently available at Mobilia Gallery.