Joyce J. Scott
---
Join us in congratulating Joyce J. Scott!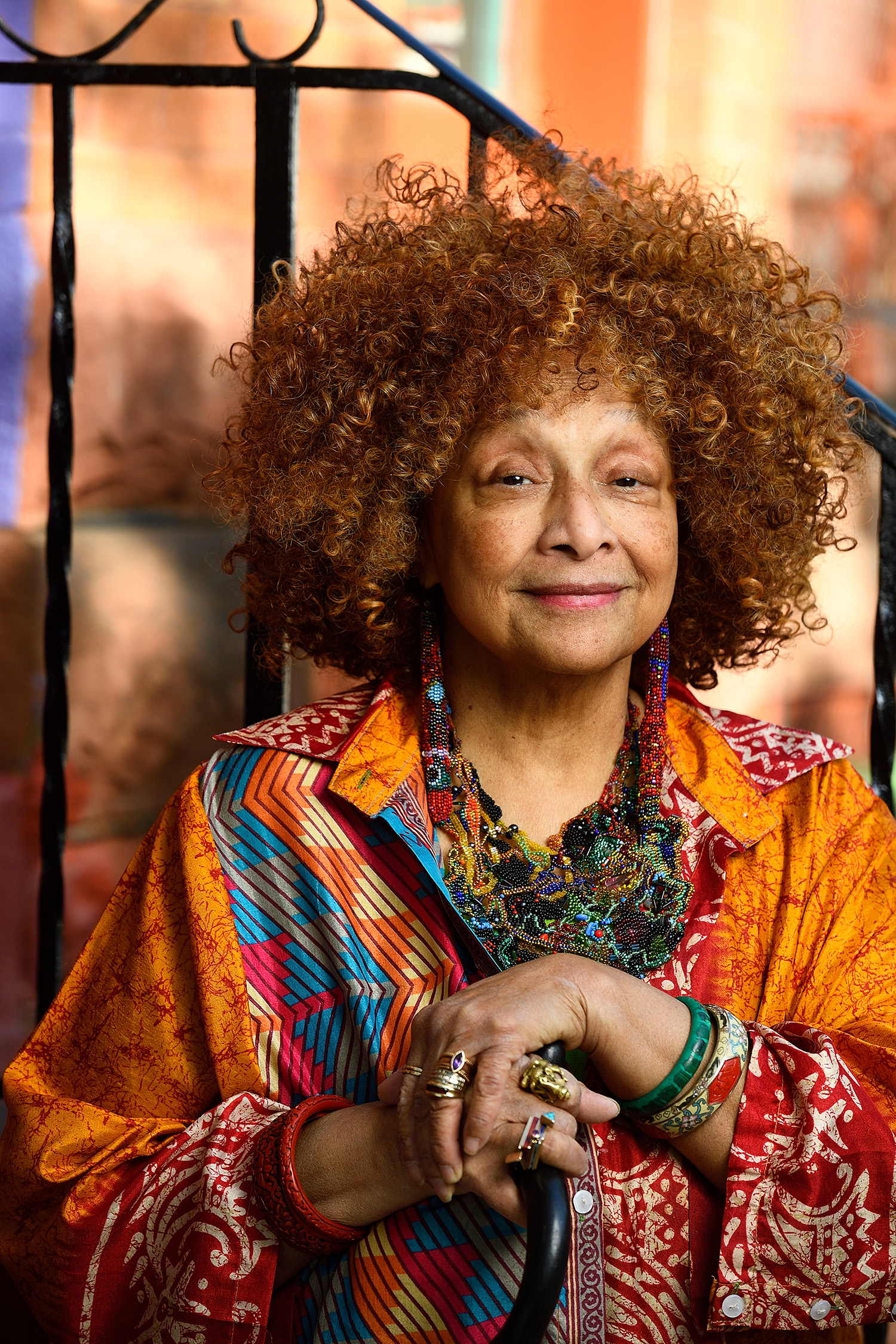 Joyce J. Scott was recently awarded an Honorary Doctorate of Humane Letters by John Hopkins University.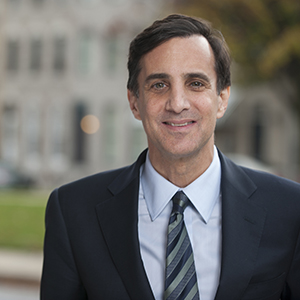 "Johns Hopkins is recognizing Ms. Scott's significant contributions to the visual arts, from beadwork to performance to sculpture. We are equally excited to honor another set of significant contributions she has made to the world, namely her visible and visionary commitment to art as a conduit for honoring the rich and storied history of our ancestors and for conveying profoundly resonant commentary on cultural stereotypes, systemic racism, and healing."
-Roanld J. Daniels, 14th President of John Hopkins University (2022)
Scott accepted the award along with six other recipients, including: Bonnie Bassler, pioneering molecular biologist; Alexis Ohanian, tech entrepreneur; Samantha Power, Pulitzer Prize winner and Foreign policy expert; and Alfred Sommer, renowned epidemiologist and ophthalmologist.
Above: Joyce J. Scott for John Hopkins University, Photography: Will Kirk
Below: Joyce J. Scott accepting her award at John Hopkins' commencement ceremony.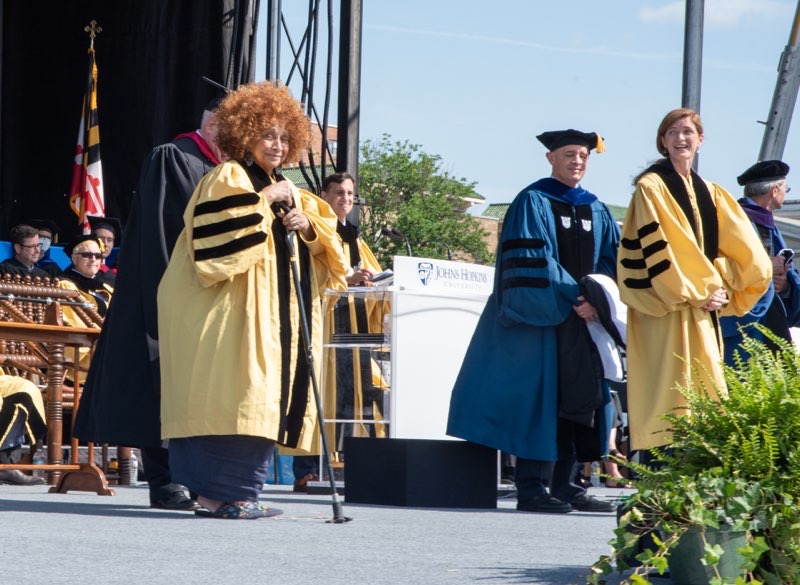 This renowned artist has received numerous other awards to recognize her accomplishments and contribution to the arts including:
2020 American Craft Council Gold Medal for Consummate Craftsmanship
2019 Honorary Doctorate Recipient, California College of the Arts, Oakland,CA
Smithsonian Visionary Award, Washington, DC
2018 Honorary Doctorate, Maryland Institute College of Art, Baltimore, MD
2016 MacArthur Fellow, John D. and Catherine T. MacArthur Foundation, Chicago, IL
To honor Ms. Scott, Mobilia Gallery has organized a traveling exhibition of the artist's most recent work titled Messages.
Messages will travel to:
University Museums, Iowa State University, Ames, IA
January 9 – April 2023
Fuller Craft Museum, Brockton, MA
June 24 – November 5, 2023
Crocker Art Museum, Sacramento, CA
January 28 – June 2024.
The exhibition will be accompanied by a catalogue featuring images of
work from the exhibition, essays, and information about the artist.
Selected Public Collections
Baltimore Museum of Art, Baltimore,MD
Brooklyn Museum of Art, Brooklyn,NY
Chrysler Museum of Art, Norfolk, VA
Corning Museum of Glass, New York,NY
Delaware Art Museum, Wilmington, DE
Des Moines Art Center, Des Moines, IA
Detroit Institute of Arts,Detroit, MI
Druid Hill Park Revitalization (Collaboration), Baltimore, MD
Frederick Douglass-Isaac Myers Maritime Park/A Living Classroom, Baltimore, MD
Fuller Craft Museum, Brockton, MA
Grounds For Sculpture, Hamilton, NJ
Harlem Park Square Revitalization, Baltimore, MD
Howard Peter Rawlings Conservatory and Botanic Gardens,Druid Hill Park, Baltimore, MD
Johns Hopkins University, Baltimore, MD
Kruithuis Museum, Hertogenbosch, The Netherlands Laumeier Sculpture Park, St. Louis, MO
Linda Pace Foundation, San Antonio, TX
Los Angeles County Museum of Art, Los Angeles, CA
Metropolitan Museum of Art, New York, NY
Mint Museum of Art, Charlotte, NC
Mobile Museum of Art, Mobile,AL
Montclair Museum of Art, Montclair,NJ
Montreal Museum of Decorative Arts, Montreal,Canada
Museum of Art and Design, New York, NY
Museum of Fine Arts, Boston, MA
Museum of Fine Arts, Houston, TX
Museum of Glass, Tacoma, WA
National Museum of American Art, Smithsonian Institution, Washington, DC
National Museum of African American History and Culture, Smithsonian Institution, Washington, D.C
Nations Bank, Charlotte, NC
Pennsylvania Convention Center Authority, Philadelphia, PA
Petrucci Family Foundation, Asbury, NJ
Philadelphia Museum of Art, Philadelphia, PA
Philbrook Museum of Art, Tulsa, OK
Racine Art Museum, Madison, WI
Ronald Reagan Washington National Airport, Washington, D.C.
Renwick Gallery, Smithsonian Institution, Washington, D.C.
Rhode Island School of Design Museum, Providence, RI
Roland Park Country School, Baltimore, MD
Sheppard & Enoch Pratt Foundation, Towson, MD
Speed Museum, Louisville, KY
Spirit Square Center for the Arts, Charlotte, NC
Toledo Museum of Art, Toledo, OH
Tucson Museum of Art, Tucson, AZ
University of Iowa, Iowa City, IA
Weatherspoon Art Museum, Greensboro, NC
Yale University Art Gallery, New Haven, CT
Featured Articles
Joyce J. Scott named one of Baltimore's "Trailblazers" 
Publications