---
Elizabeth Whyte Schulze: Thirty-One Years of Vessels
August 5, 2023 – August 2, 2023
---
Elizabeth Whyte Schulze: Thirty-One Years of Vessels
August 5 – September 2, 2023
Join us in viewing an exhibition of over 70 vessels by Elizabeth Whyte Schulze created throughout her career of over 30 years.
Schulze creates vessels inspired by her travels throughout the world: Morocco, Turkey, Egypt, Peru, and France. She is particularly interested in indigenous textiles and basketry as well as petroglyph and archaeological sites. She and her husband, Steve, are jazz fans and she often titles her work after some of the great musicians and song writers.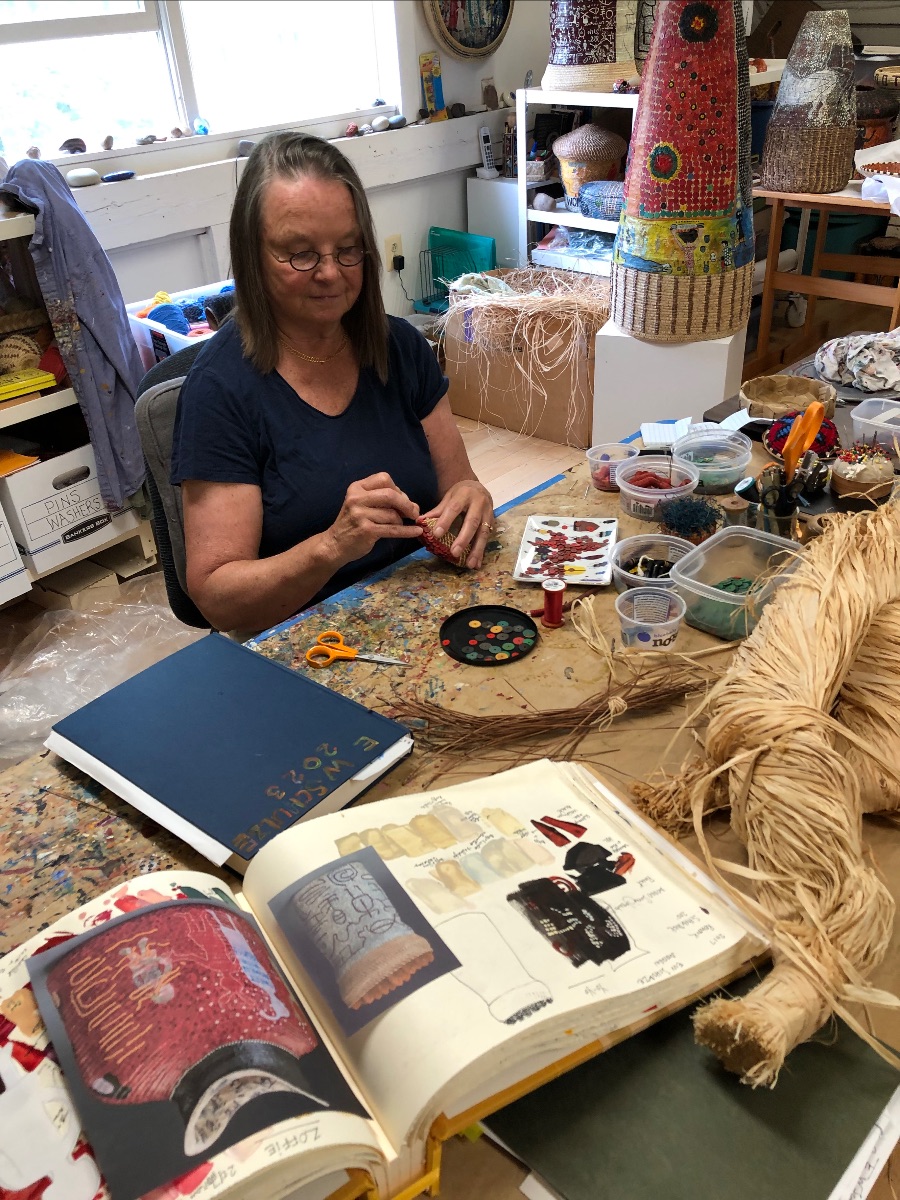 "I create basket sculptures with pine needles and raffia. I often adhere a thin skin of Japanese handmade paper to the basket. The paper veneer allows me to paint and mark the nubby surface with reflections on my travels. I layer images by intersecting and overlapping figure, design and text and bring figures to life as they run, walk and fly across the basket." – Elizabeth Whyte Schulze
Left: Elizabeth Whyte Schulze working in her studio.