Theodora Elston
---
---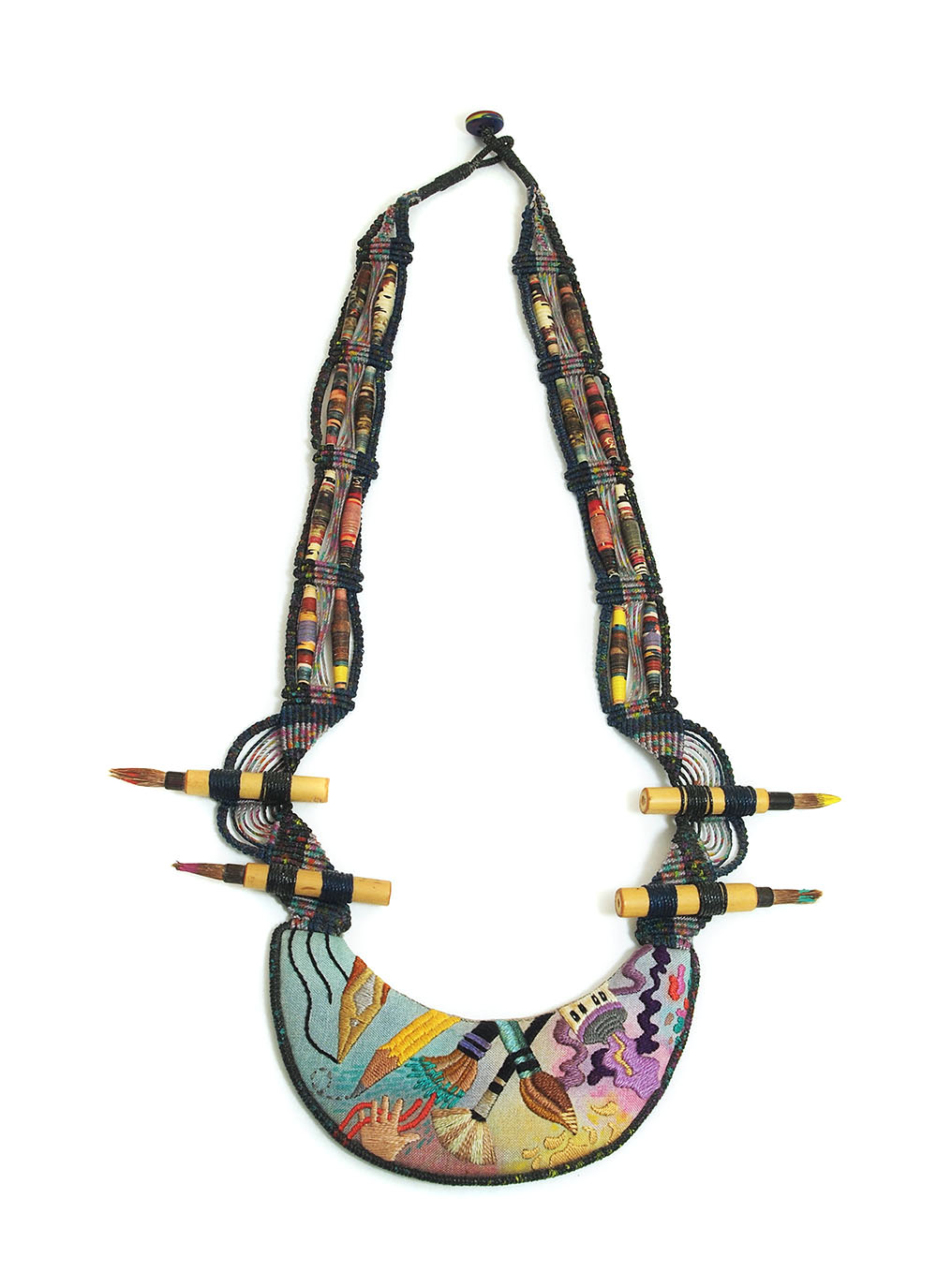 Theodora Elston Artist at Work
Micro-macrame, paintbrushes, beads, embroidery
19 1/2 l x 2" w x 1/8" d
×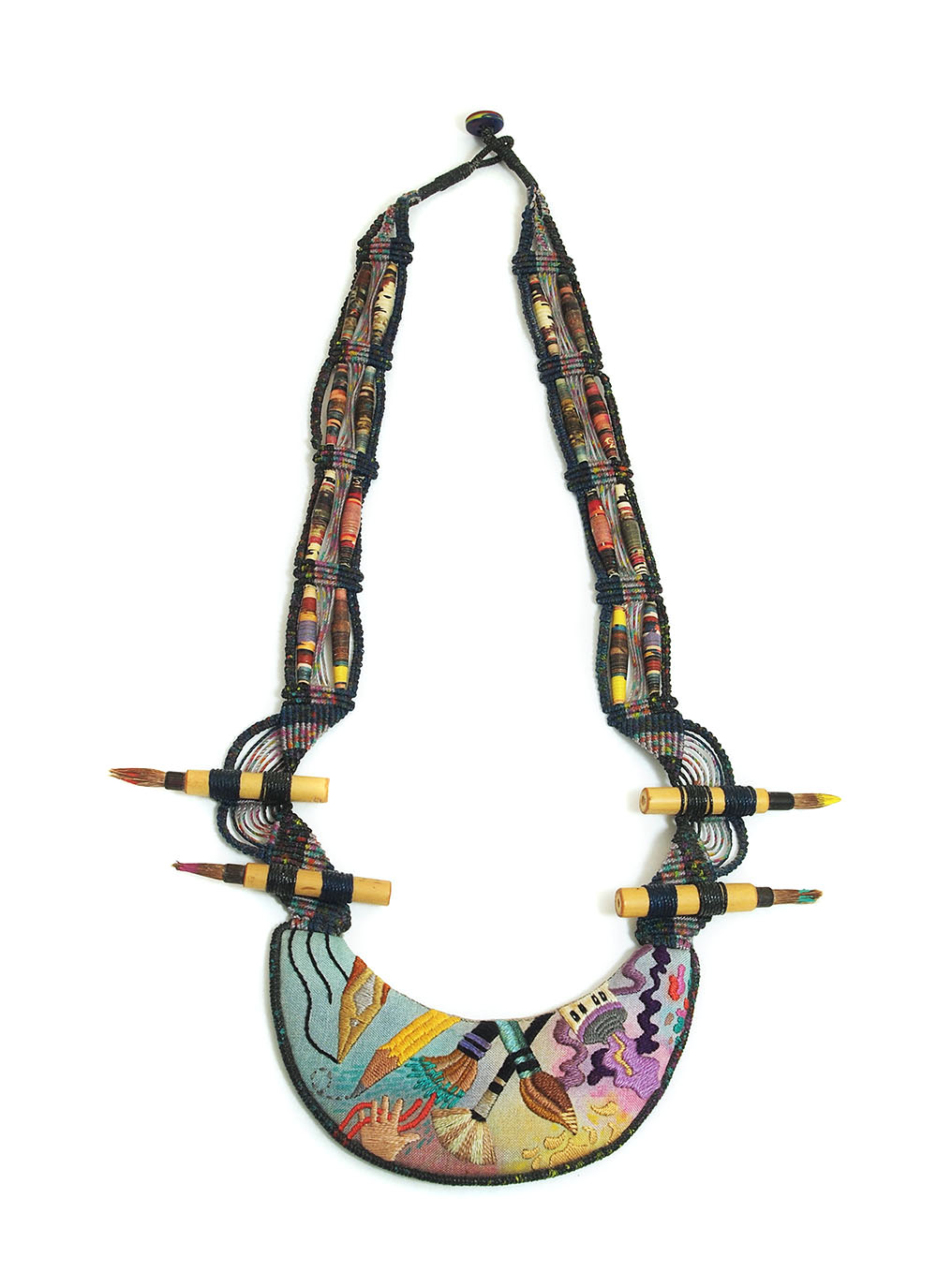 Theodora Elston Artist at Work
Micro-macrame, paintbrushes, beads, embroidery
---
Theodora Elston

Artist at Work

Micro-macrame, paintbrushes, beads, embroidery

19 1/2 l x 2" w x 1/8" d
---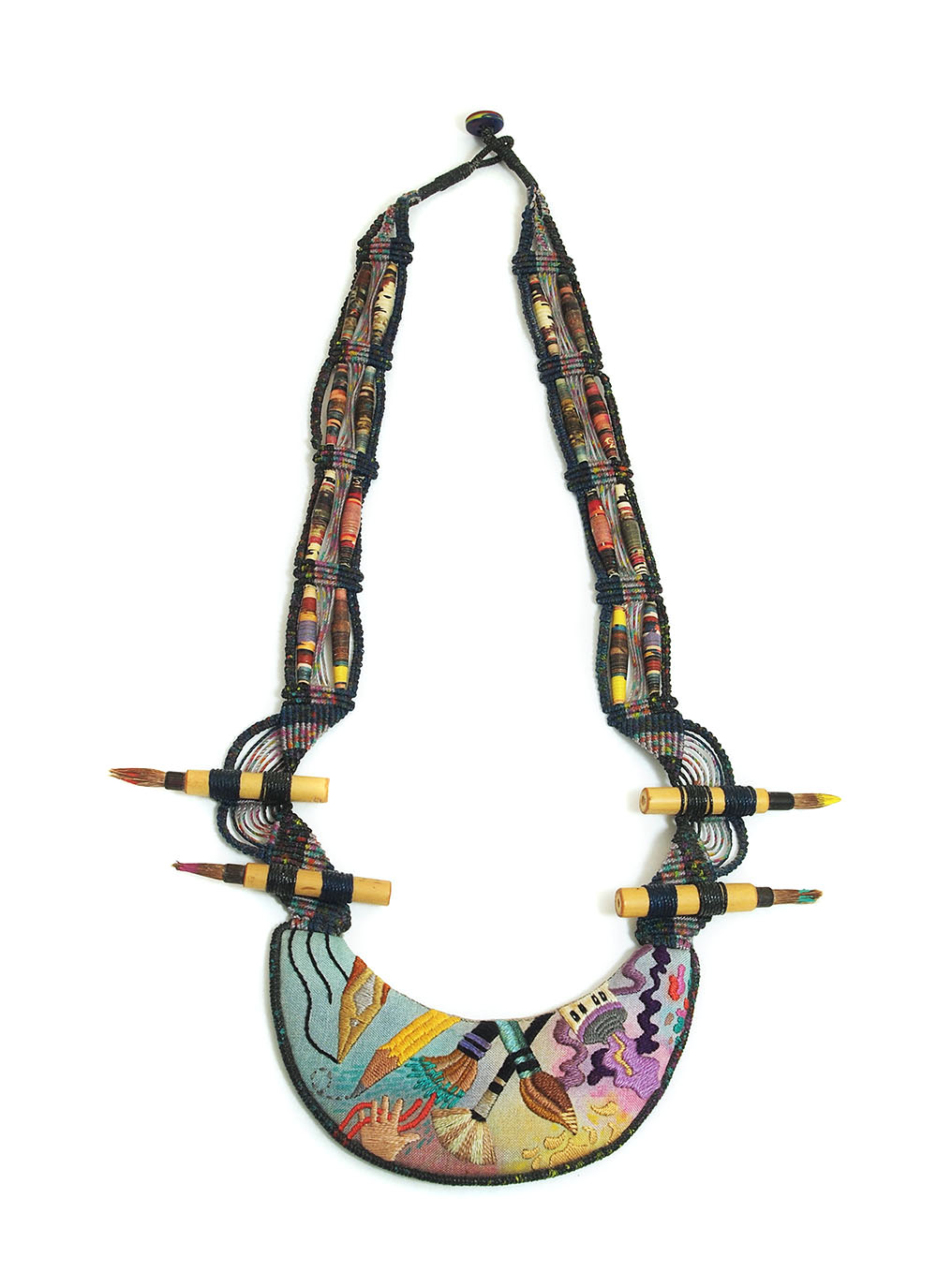 Theodora Elston
Artist at Work
Micro-macrame, paintbrushes, beads, embroidery
19 1/2 l x 2" w x 1/8" d
×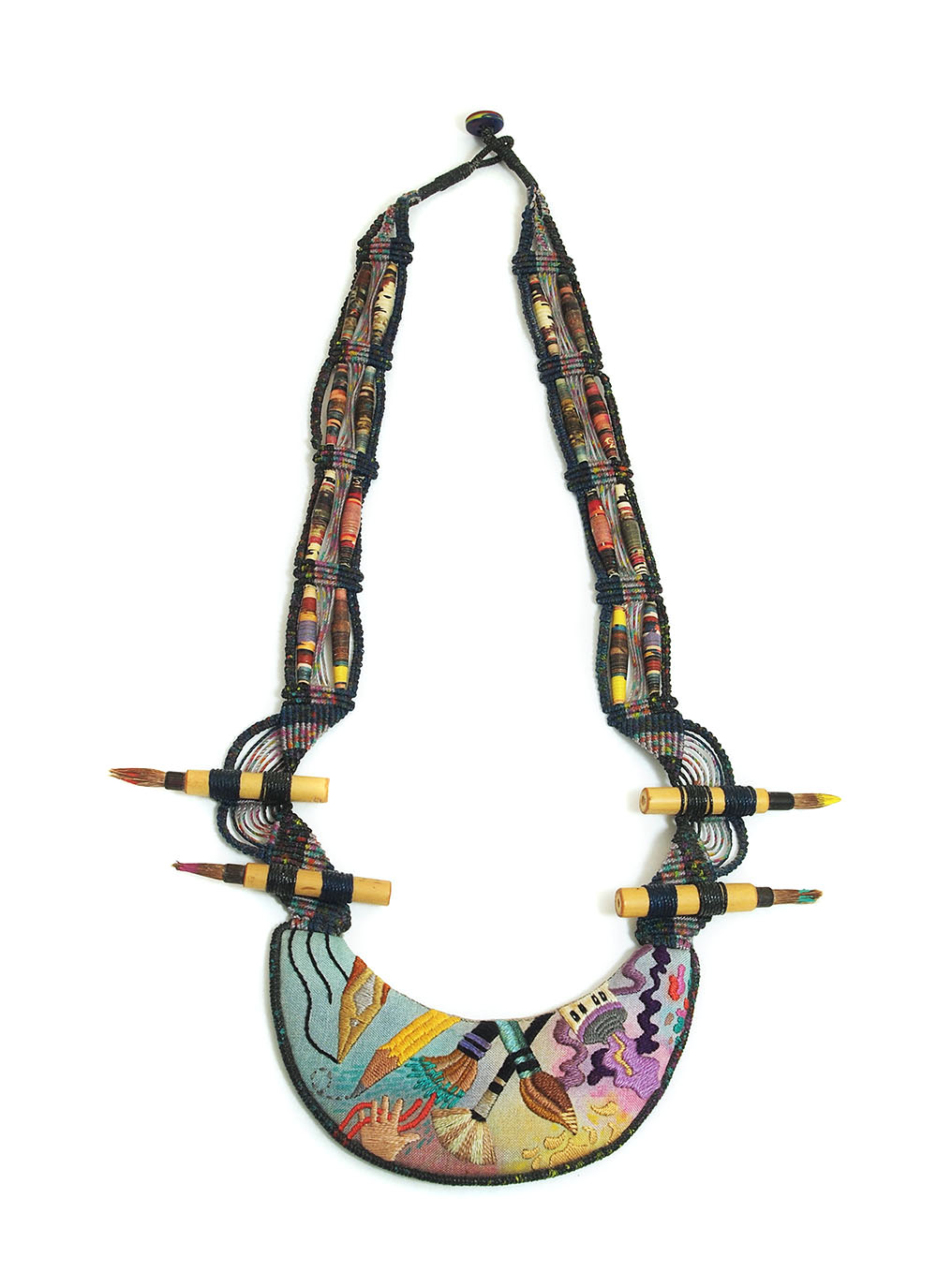 Theodora Elston
Artist at Work
Micro-macrame, paintbrushes, beads, embroidery
---
Theodora Elston is a world renowned textile artist who began making her wearable micro-macrame jewelry in the early 1970s. Using a combination of textile and enamel techniques, she has been celebrated for her work in Fiber Arts Magazine and Ornament Magazine and has been included in countless exhibitions throughout the United States.
Selected Collections:
Museum of Arts and Design, New York, NY
Smithsonian American Museum, Washington D.C.